Regular price
Sale price
$35.00 USD
Unit price
per
Sale
Sold out
The Foundation Deck includes a deck of 31 cards: 30 foundational hand embroidery stitches plus one key card.

Each stitch card includes:
A diagram illustrating how to perform the stitch accompanied by a written description
Codes designating stitch family, stitch use, and relative difficulty
A photo of the stitch and stitch variations
Tips and tricks
A QR code linking to an online video tutorial 
Your purchase also includes a set of 7 hand embroidery sampler patterns that utilize all 30 stitches included in the deck. These patterns explore the relationships and categories established in the cards:
Samplers 1-3: Each sampler uses stitches of the same relative difficulty
Samplers 4-6: Each sampler focuses on a different stitch use
Sampler 7: This sampler includes all 30 stitches arranged in a tree to explore stitch families 
Options for purchase
1. Foundation Deck plus the 7 hand embroidery patterns described above. These embroidery patterns will be printed and included in your package. If you'd like the digital version of these patterns please include a note at check out with your email address so I can send it to you. If you do not need the printed version please let me know!
2. The deck and patterns mentioned in option 1, plus printed fabric for all seven designs. 
3. The deck, patterns and printed fabric above, plus the following supplies to complete all seven designs ($50+ value):
Variety pack (3/9) of embroidery needles from Clover
The May 2021 DMC thread pack (the 12 colors used to create all seven sample designs pictured)
Seven beechwood hand embroidery hoops: Size 3 (x2), size 4 (x4), and size 5 (x1)
A pair of silver stork embroidery scissors
If you prefer to grab supplies a la cart you can find floss bundles here and beechwood hoops here. 
 Ways to use the deck
Stitcher's block. Are you stuck using the same old stitches and need some inspiration? Shuffle the deck and let fate decide which stitch to use.
Stitcher's challenge. Shuffle the deck and pull 5 cards. Use only these five stitches in your next project.
Stitcher's reference. Grab the cards needed for your next project and keep them with your work in progress in case you need a refresher on any of the stitches.
Self-paced learning: New to hand embroidery? Start with your "0" cards and move through the deck at your own pace. A simple way to slowly expand your horizons through the huge library of embroidery stitches in the world.
Embroidery Bingo: Enjoy a private round of hand embroidery bingo by yourself or with your embroidery friends. Feel free to use the bingo templates from previous online rounds

 

here.
Deep dive: Spread the cards out on the kitchen table and look for relationships. Maybe pile them by difficulty or lay them out as a big family tree. Or perhaps organize by stitches you've tried, stitches you want to try, and stitches you plan to avoid at all costs.
What else? Tag #JLECards on Instagram and share how you are using your deck!
NEW! The EXPANSION DECK is now available: Expansion Deck
Discover all 60 stitches included in the decks through this free downloadable document: Family Trees
Share
View full details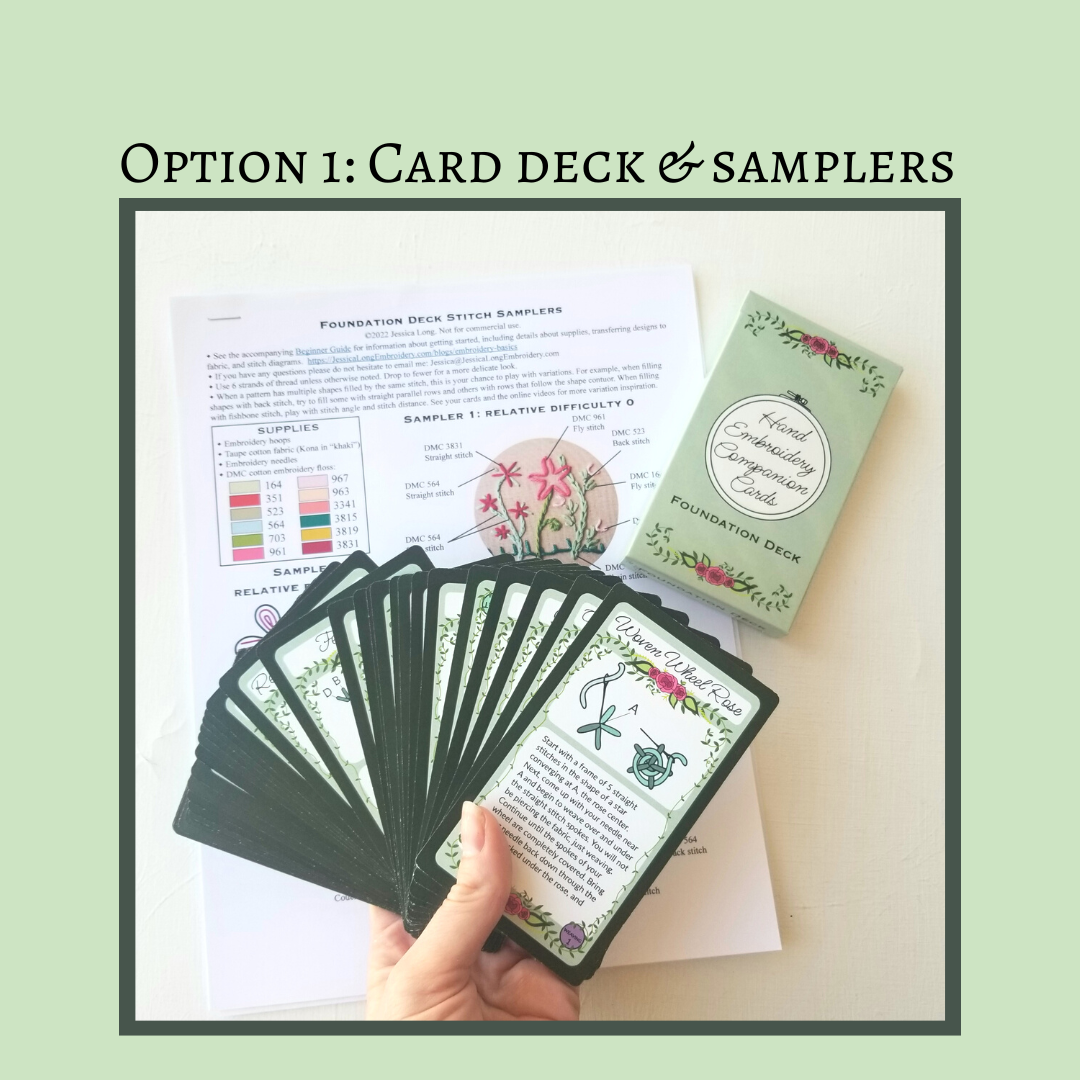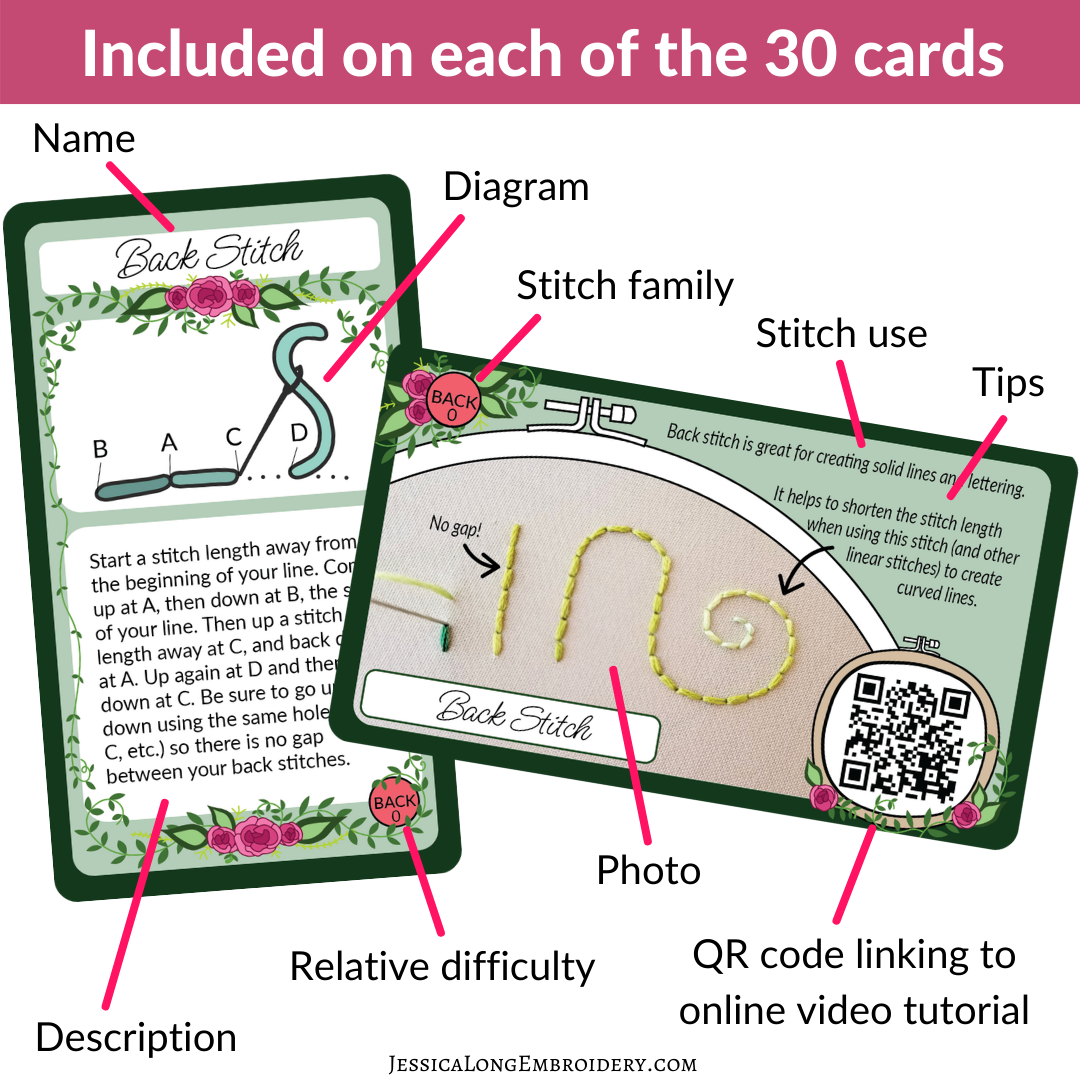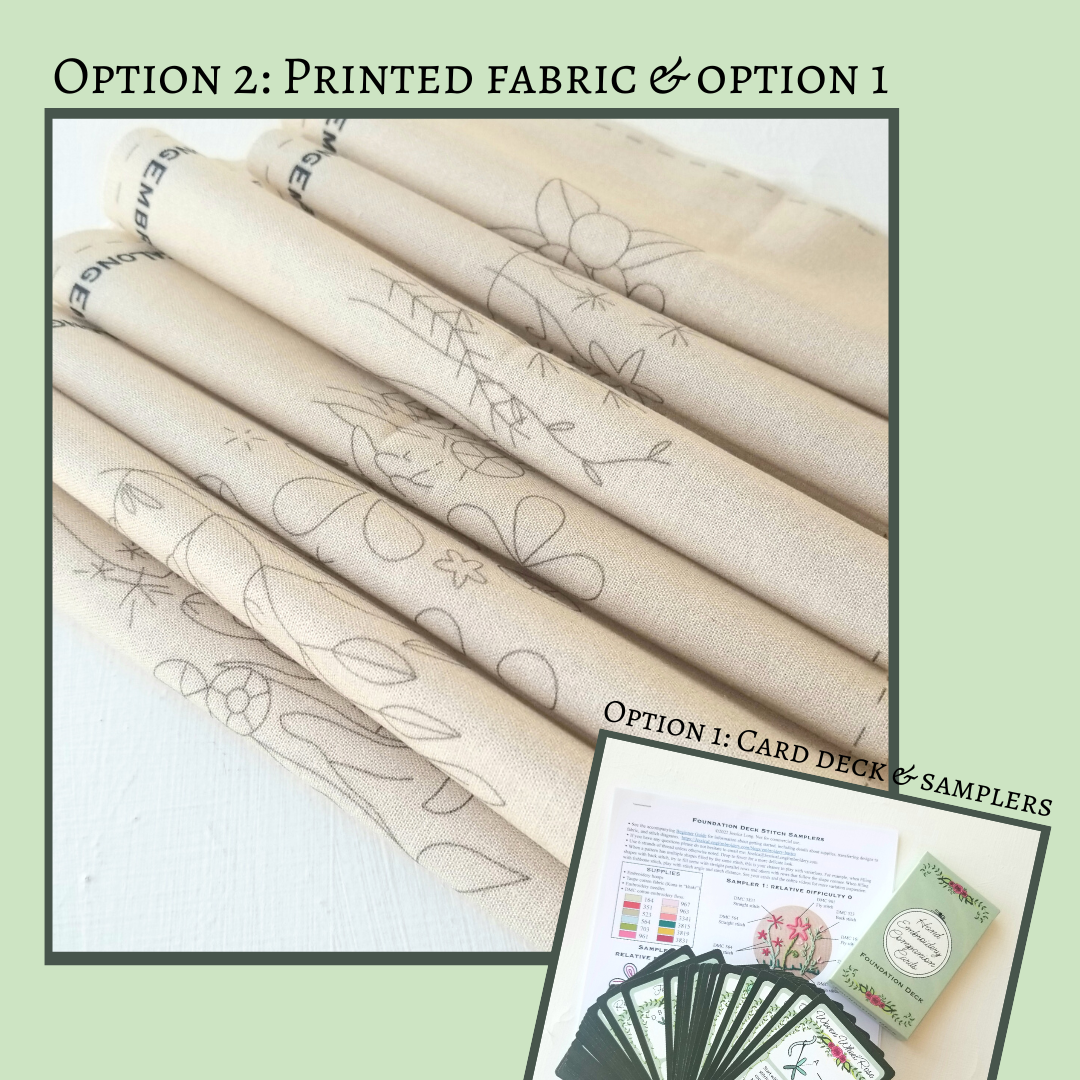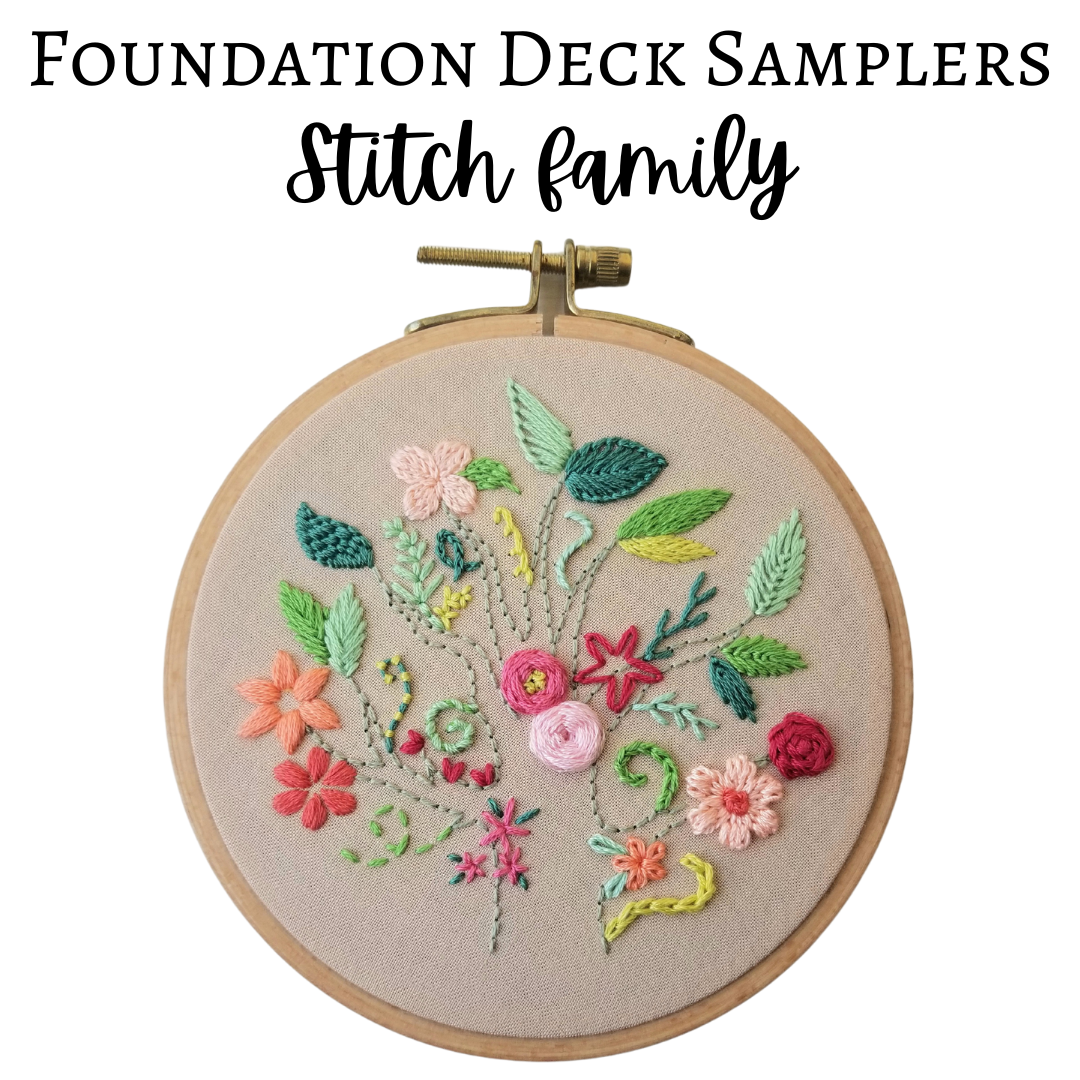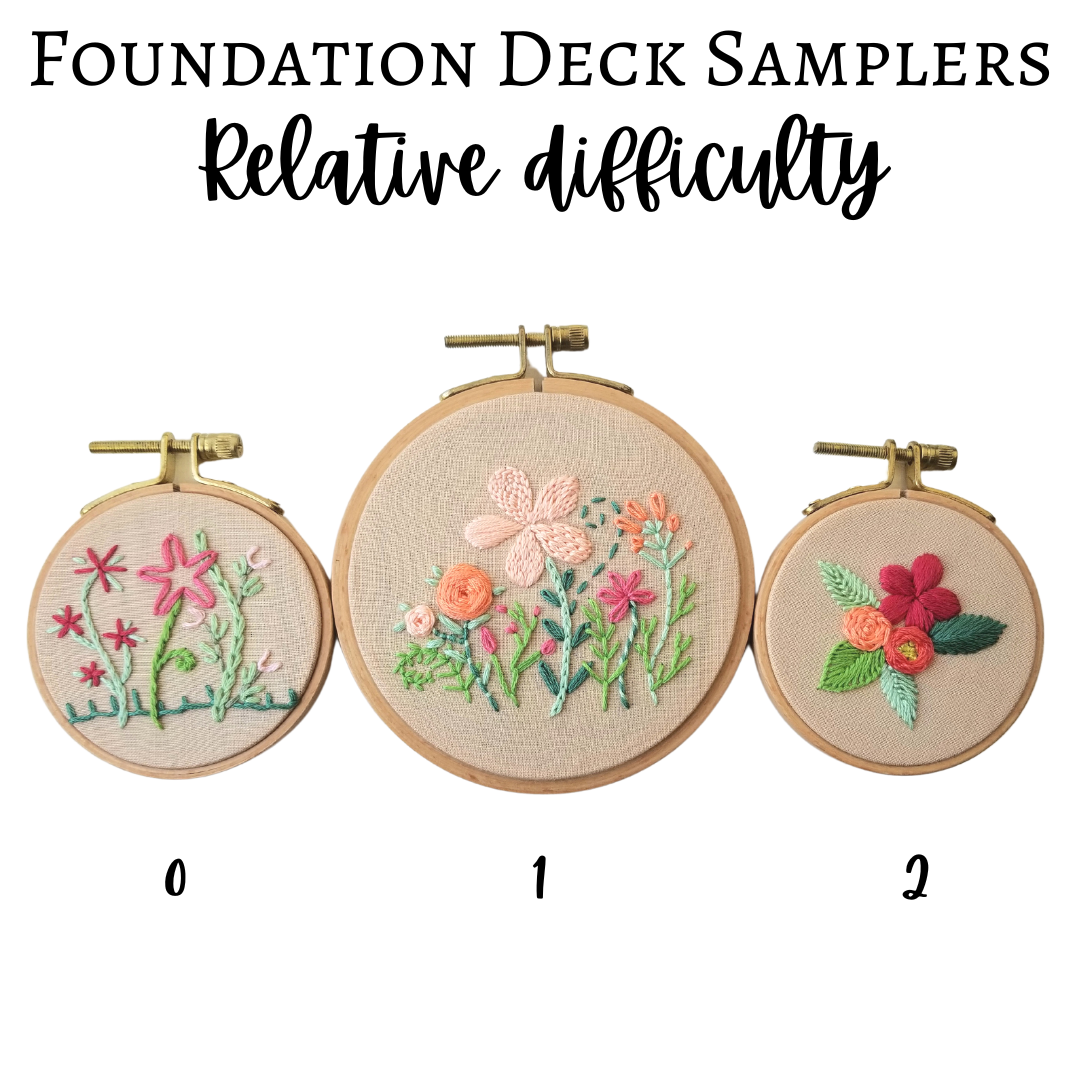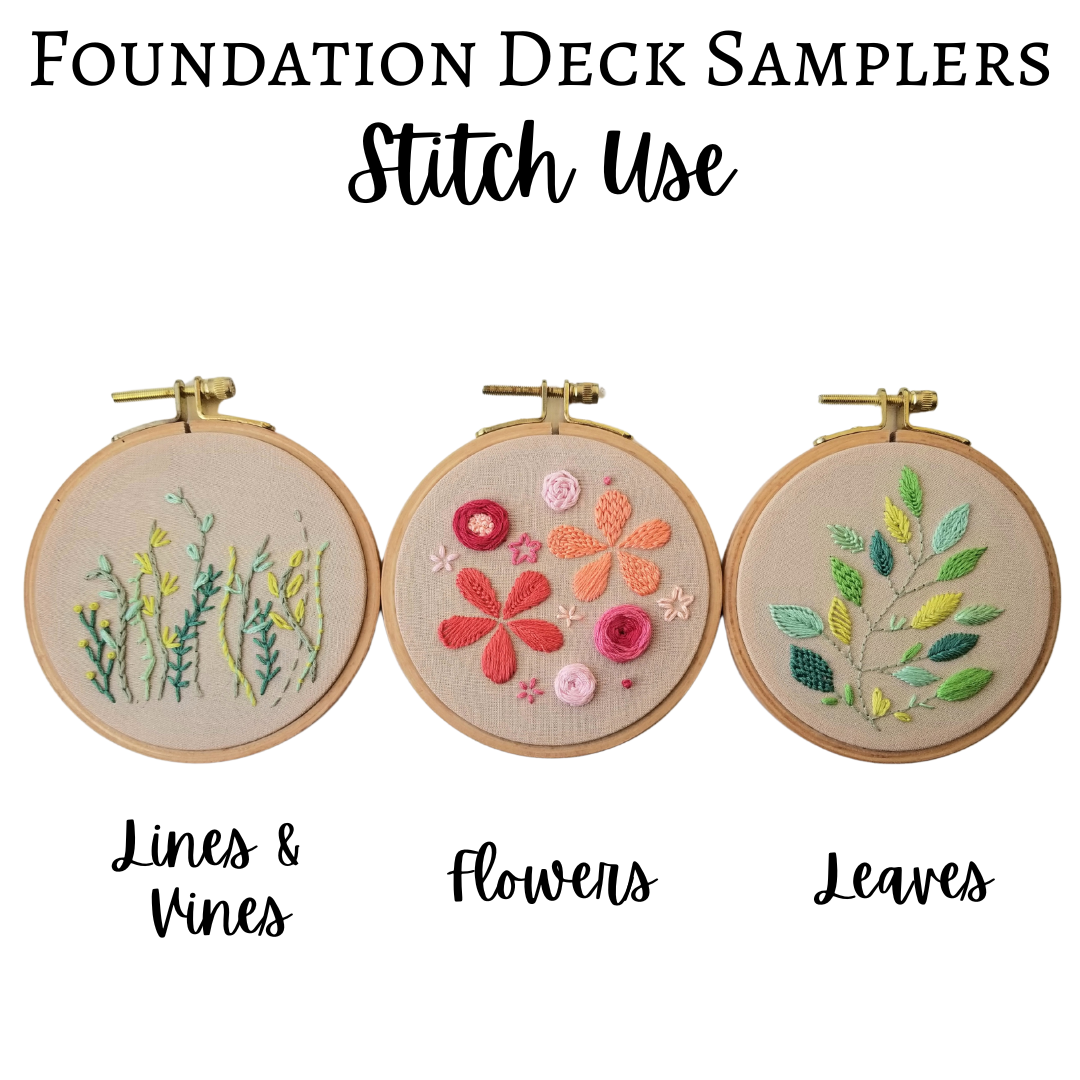 Fantastic item delivered really quickly
It is a Christmas gift so I haven't seen it but I know from past orders that the quality will high.
This kit is fantastic! Everything I need to learn and perfect my embroidery skills. The deck of cards is a wonderful idea. I especially like the way I can look at the card or link to a video. Multiple avenues to learn something is always effective. Thanks for putting this kit together. Have recommended it to a friend as well.
The cards are fantastic. So handy and helpful!